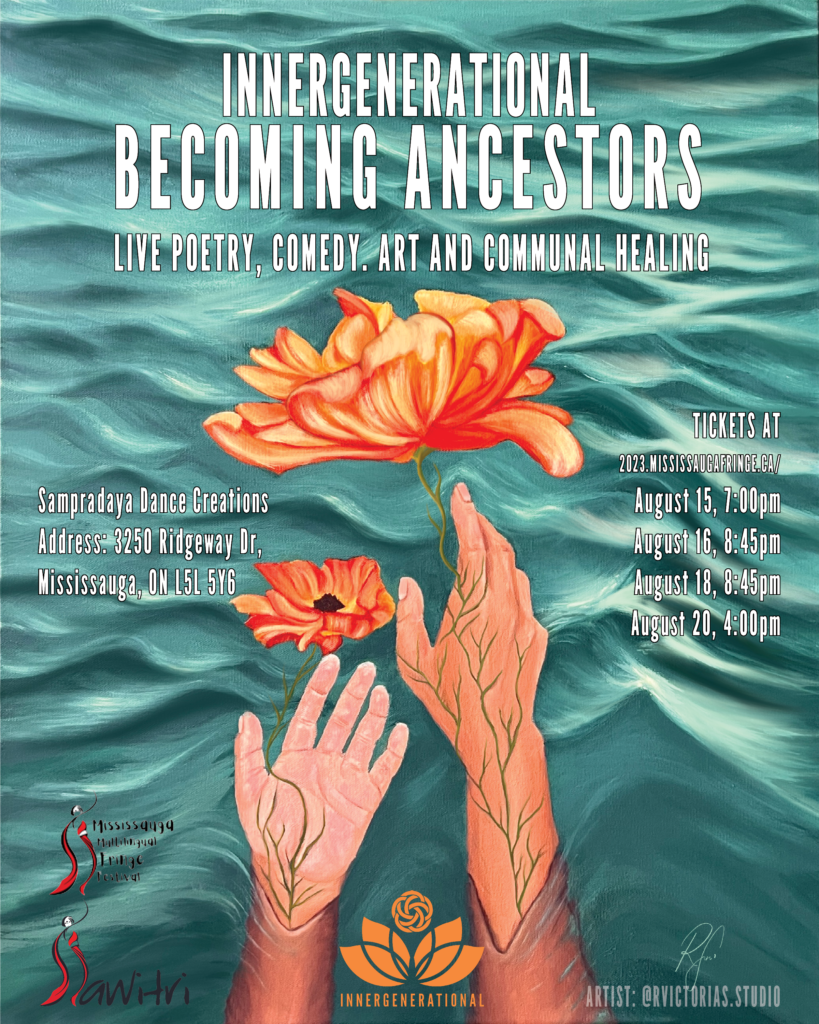 Title : Becoming Ancestors
Synopsis : 
With a showcase of storytelling, poetry, comedy and more, InnerGenerational reflects on the questions: What trauma do we move through to pass down the best parts of our ancestry? What stories do we share to make room for vulnerability? How do we nurture future generations to do the same?
Exploring our lineages, relationships, and complicated histories, we alchemize our pains into art as we become ancestors.
Language : English