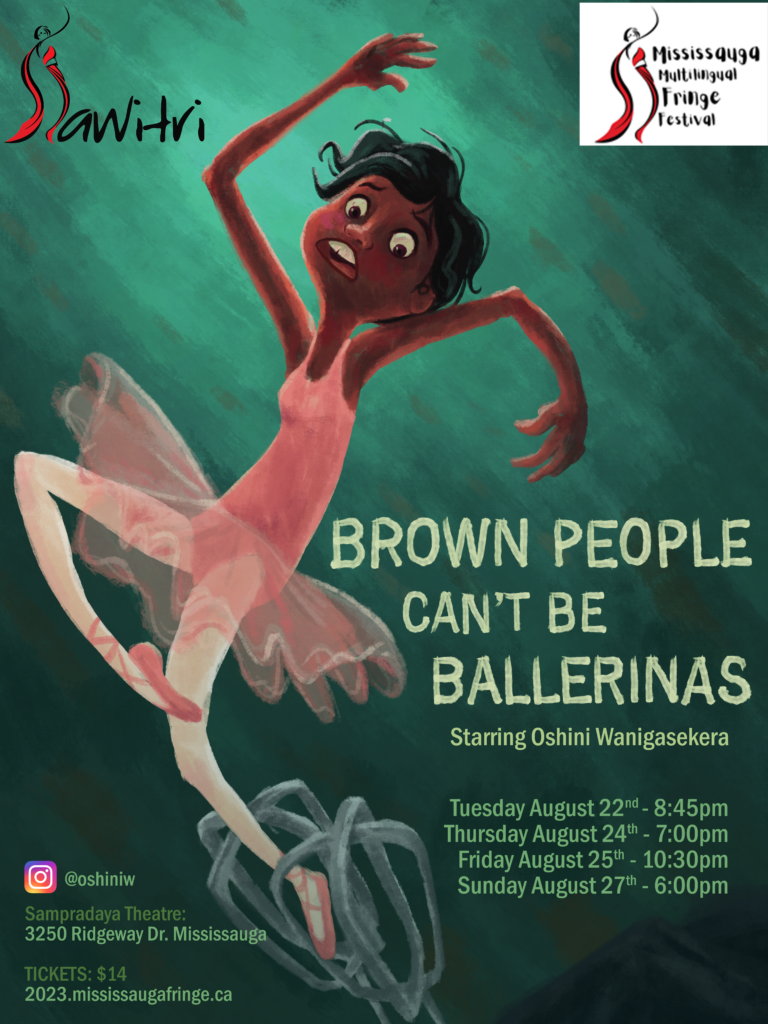 What if you knew you couldn't be something, but you tried anyways? Like, really tried? This coming of age story is based on the real lived experience of a brown girl who scrambled her way into the professional ballet world. In this solo performance, Oshi is both victim and perpetrator in her struggle to prove that Brown people can be ballerinas. Her bewildering encounters with racism and the expectations of her Brown body are as wild and unapologetic as New York City itself.
Language : English
Oshini Wanigasekera is a Toronto based actor, animator, dancer, illustrator, and filmmaker. Oshini trained as a dancer across Canada and the United Statues, including The Ailey School and Dance Theatre of Harlem School. In 2011 she was awarded the Queen's Golden Jubilee Award in the performing arts by the province of Alberta. After completing her studies in animation at Seneca College in Toronto, Oshini transitioned into acting. Her television appearances include The Handmaid's Tale (Hulu), Titans (HBO), Workin' Moms (CBC), and Good Sam (CBS).  Oshini wrote and directed the film, What I Meant To Say, which won Best Short at CineFAM Film Festival in 2021. She has animated for Disney and Netflix series, video games, short films and original feature films by HighballTV. In her spare time Oshini has worked in arts education and directed community theatre productions. She loves to do watercolour urban sketching and thrifting. For more information, you can follow @oshiniw, or visit oshiniw.blogspot.com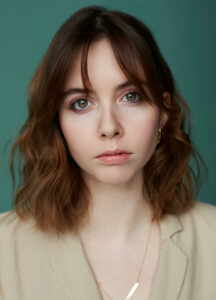 Lydia Cain is a Toronto based actor, animator, and illustrator with an affinity towards storytelling. She has a natural ability to fully immerse herself into the emotional experience of a character and bring to life their authentic journey; whether it be through on the page or screen. Lydia has worked on an array of projects as an animator, such as CBC's "The Nature Of Things" (2017) and Oscar winner, Adam Benzines, "The Curve" (2020). Lydia can be seen in films such as "Near" (2023), "Stalkers" (2023), "Toronto The Good" (2023), and "The Collection Agent"(2021).