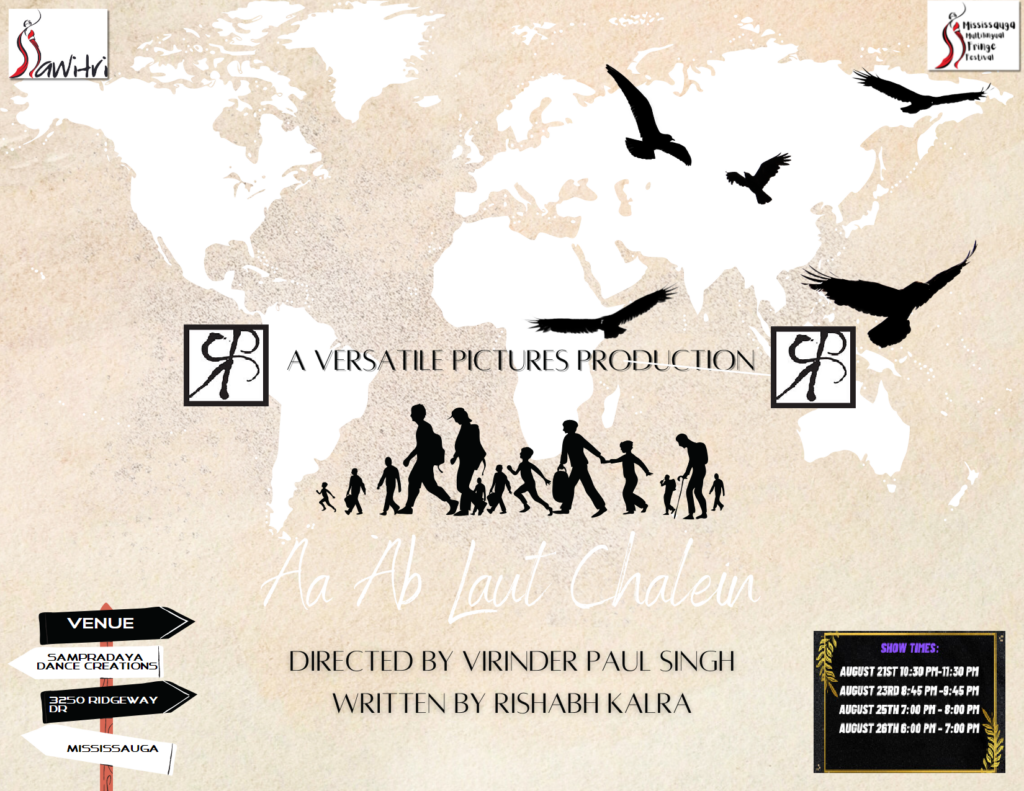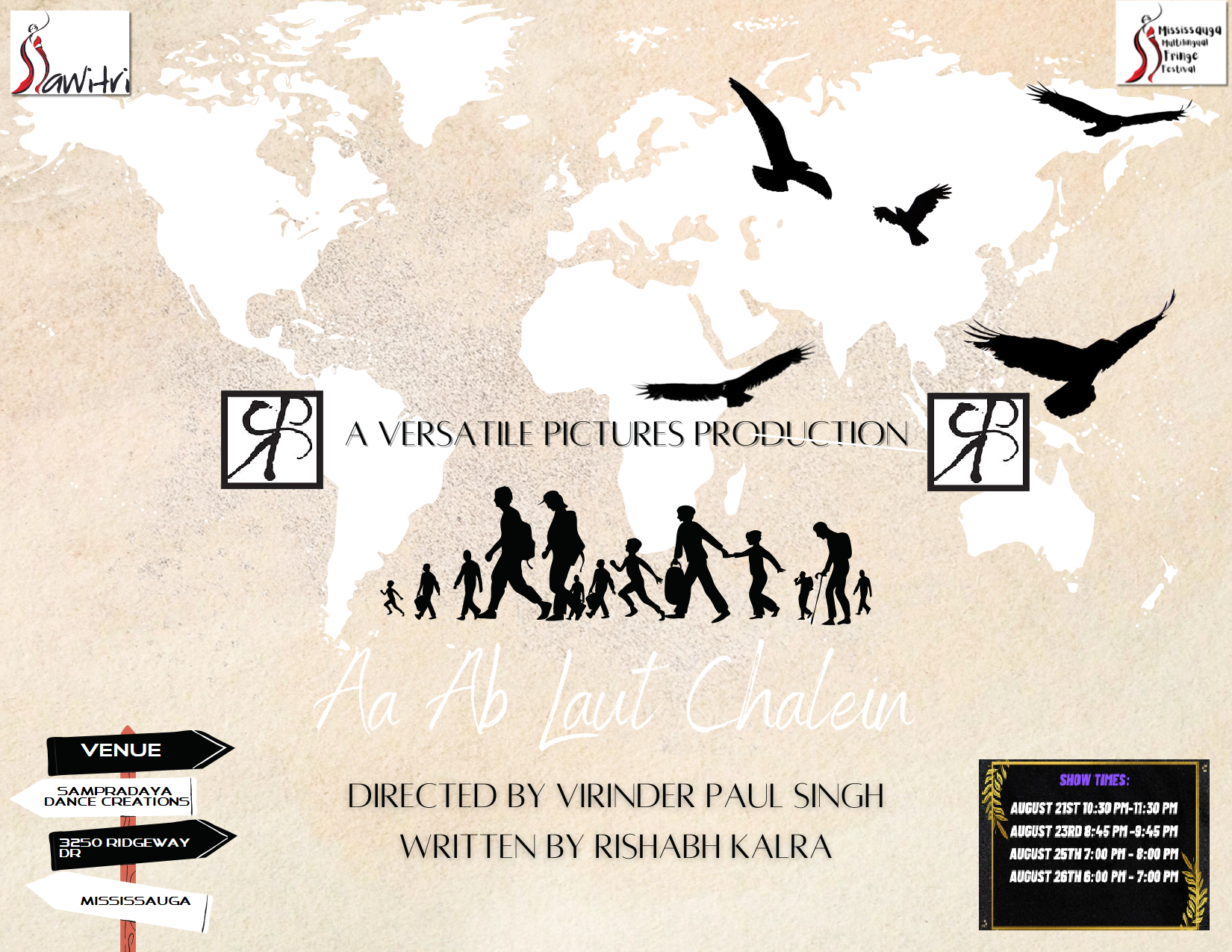 Title : Aa Ab Laut Chalein
This play explores the theme of migration and its impacts on individuals who immigrate to Canada in search of a better future. The play takes us on a journey of 3 such individuals who are trying to belong and find meaning in a life full of loneliness; how they create a family and a house far from their own family. Finally finding solace by connecting with each other.
Language : Hindi
Virinder Singh has been a documentary filmmaker, after working with the Canadian Broadcasting Corporation and then transitioning as a production manager for DGC productions. He has worked on tentpole studios like Netflix, Hulu, Disney, Fox, Paramount, Amazon, CBS studios and NBC Universal. Though, his initial drive and passion started in theatre. Having been educated in a Cambridge school in Dehradoon, where he performed in an ensemble cast under the famous tamarind theatre. Then that brought him to perform a Canadian play, 'Moo' by Sally Clark. This finally culminated in taking the dramatic arts at the University of York. There he wrote and performed an English rendition of Bholaram Ka Jeev by Late Harishankar Parsai.  Aa Aab Laut Chalein is his return to form, back to his first love - theatre!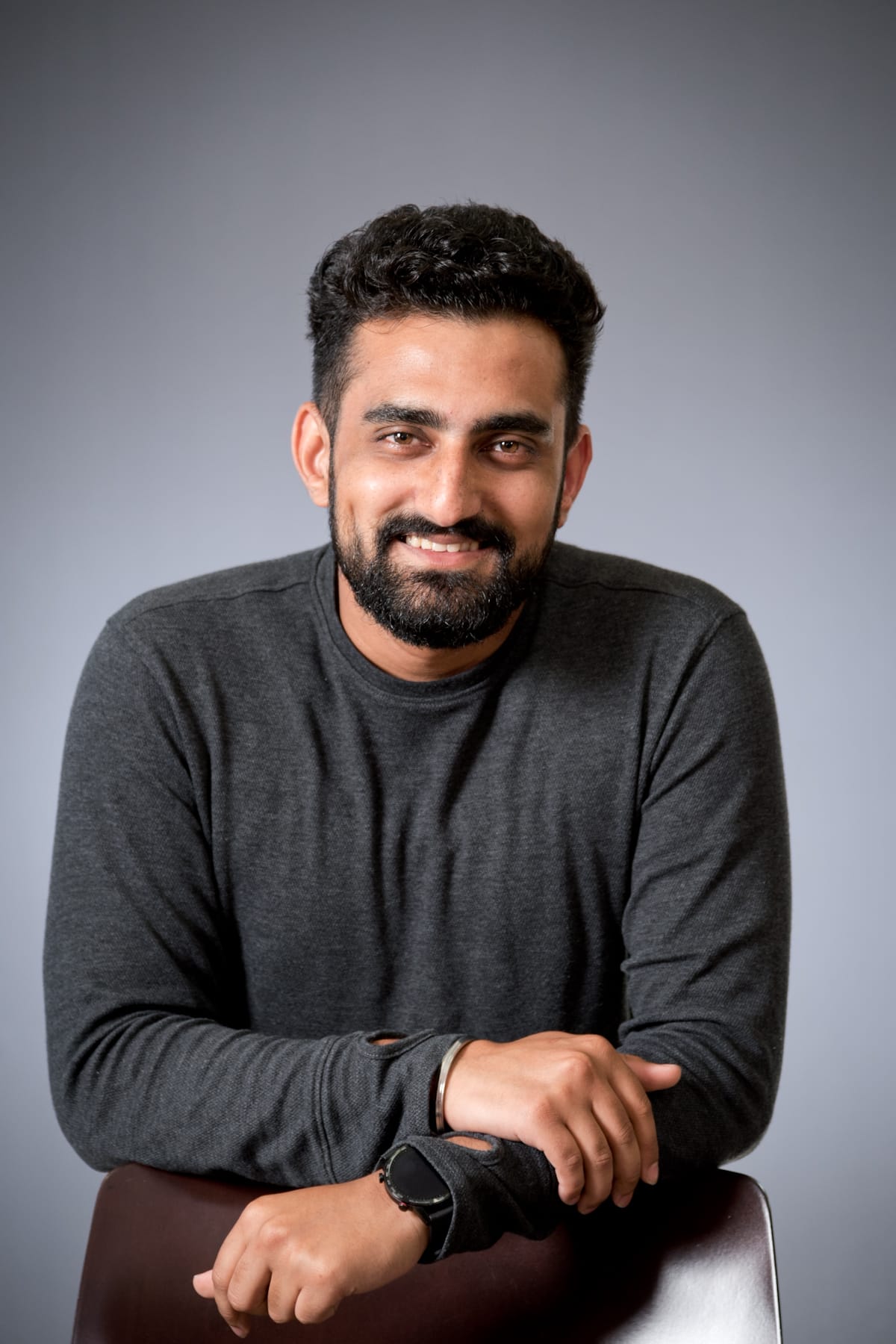 Rishab Kalra is a theatre and film-trained actor. He has performed in several International theatre productions in India and Canada. He was a resident actor at Crane Creations Theatre Company in Mississauga for more than a year. He has been in professional theatre productions since 2015 and has performed plays of different genres from Shakespearean tragedies to Chekhov's realistic and Beckett's existential theatre. He has performed a number of stage plays including Award-winning Canadian production of Terror, Macbeth, Julius Caesar, Metamorphosis, Twelfth Night, Andha Yug, and Waiting for Godot to name a few. He has worked as a Mentor for community theatre workshops for NZCC, Chandigarh, India, and the School of Public Health, PGIMER, Chandigarh, India. He has performed over 1000 street plays for the Department of Environment, Yuvsatta(N.G.O.), Department of Water, PGIMER, and so on. He has conducted various theatre workshops for underprivileged children of sector-25, Chandigarh. Worked as an actor in various documentaries for PGIMER, feature films, short films, 48-hour film projects, commercials, and other projects.