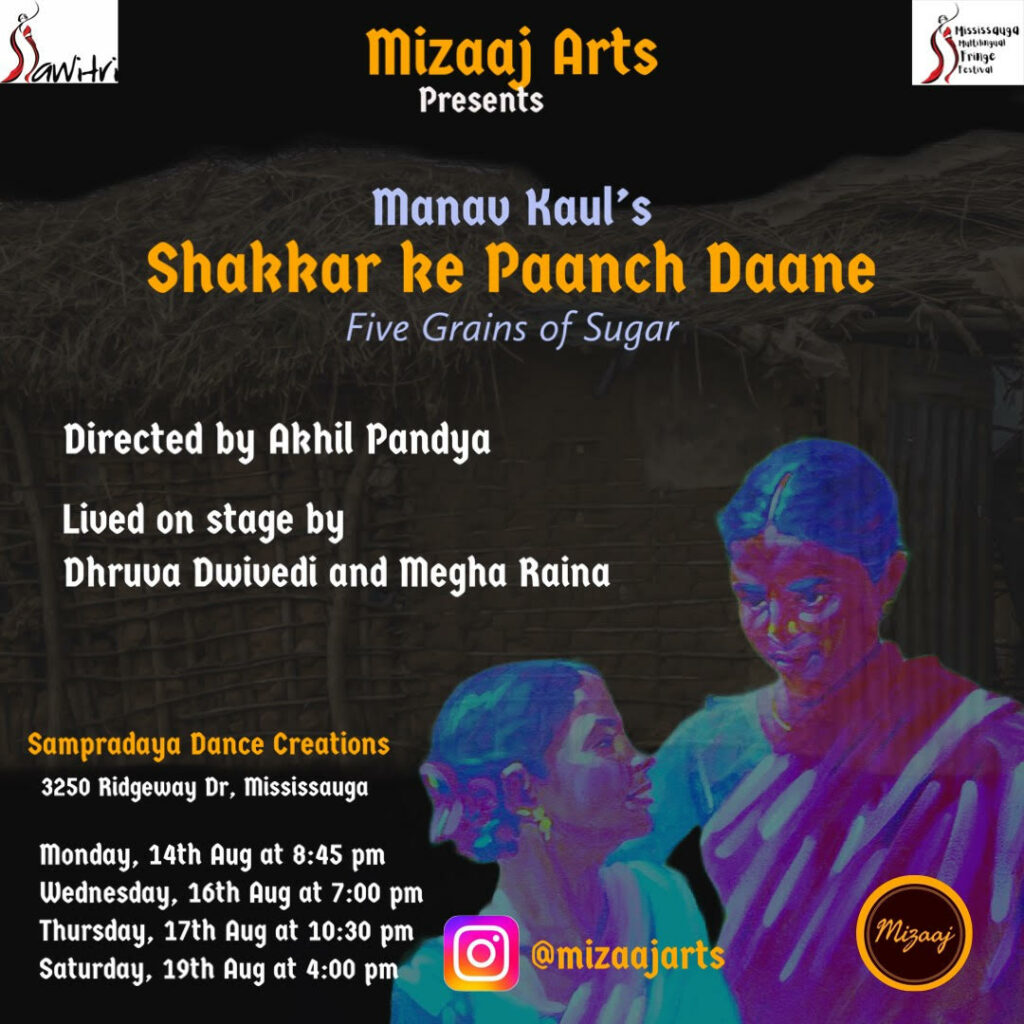 Play Name : Shakkar Ke Paanch Daane (Five Grains of Sugar)
Synopsis :
We all have a part of our story left unfinished. And we all want to see that fulfilled. But our life also revolves around the grains of sugar like ants. Walking in a line like them. Where have you come from and where are you going? Nothing is known.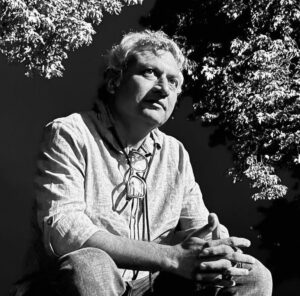 Akhil Pandya quotes… "He breathes theatre", which displays that he is a true theatre enthusiast with no boundaries. He is an actor with 30 years of experience in professional, commercial and community-based theatre in India and Canada. Akhil is a recipient of several theatrical acting awards from India.
This actor is also a creative poet and now wears the hat of a director. He has directed several plays in different languages. He is excited to be a part of the MMFF 2023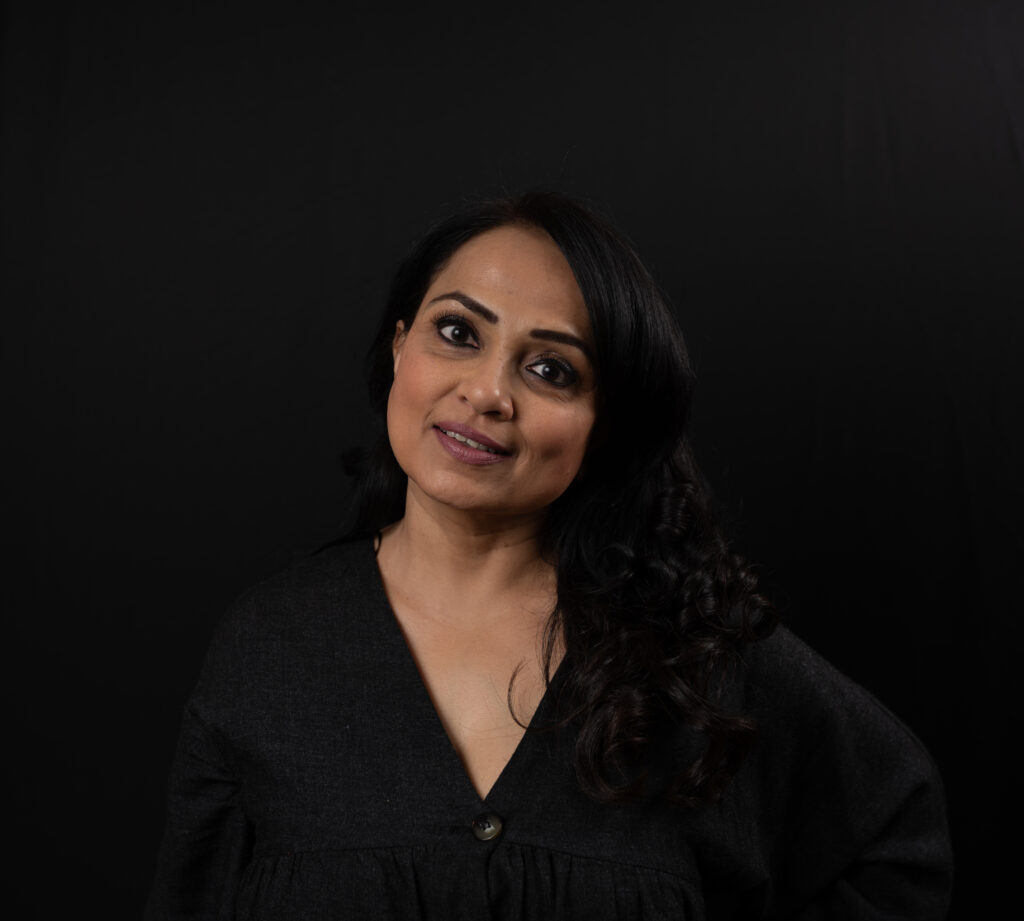 Dr. Dhruva Dwivedi, a clinical scientist in the field of Medicine at McMaster University, Canada, has a thriving passion for theatre and art. She quotes ~ ;She is not real, she is theatre. Dhruva began her artistic theatrical journey at a very young age in Mumbai, India. An actor, director, and now a producer,
Dhruva has explored various aspects of theatre, and film making in India and Canada. She has received several music and theatre awards throughout her artistic career. A wanderlust by heart. When not on
stage, she is found exploring the world.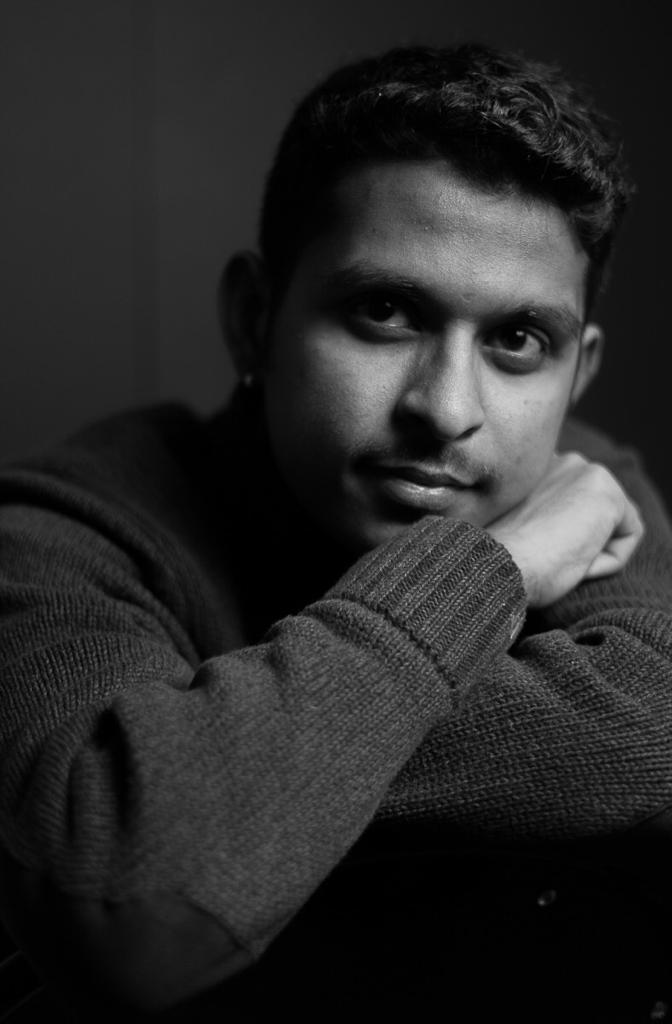 Dhruv Patel - Actor, Screenwriter, Film Editor. To transform hearts, or at least sow the seeds of transformation through stories, has brought him to the gates of theatre and filmmaking. As an Assistant Director and Screenwriter, he has worked on various short films. The Embassy- a short film, which won at global film festivals like Cannes World Film Festival 2022, Los Angeles Film Awards 2022. Comedy being his forte, he has acted for multiple full-length Gujarati dramas in Canada. Not limited by titles, he likes to explore and experience what life throws at him.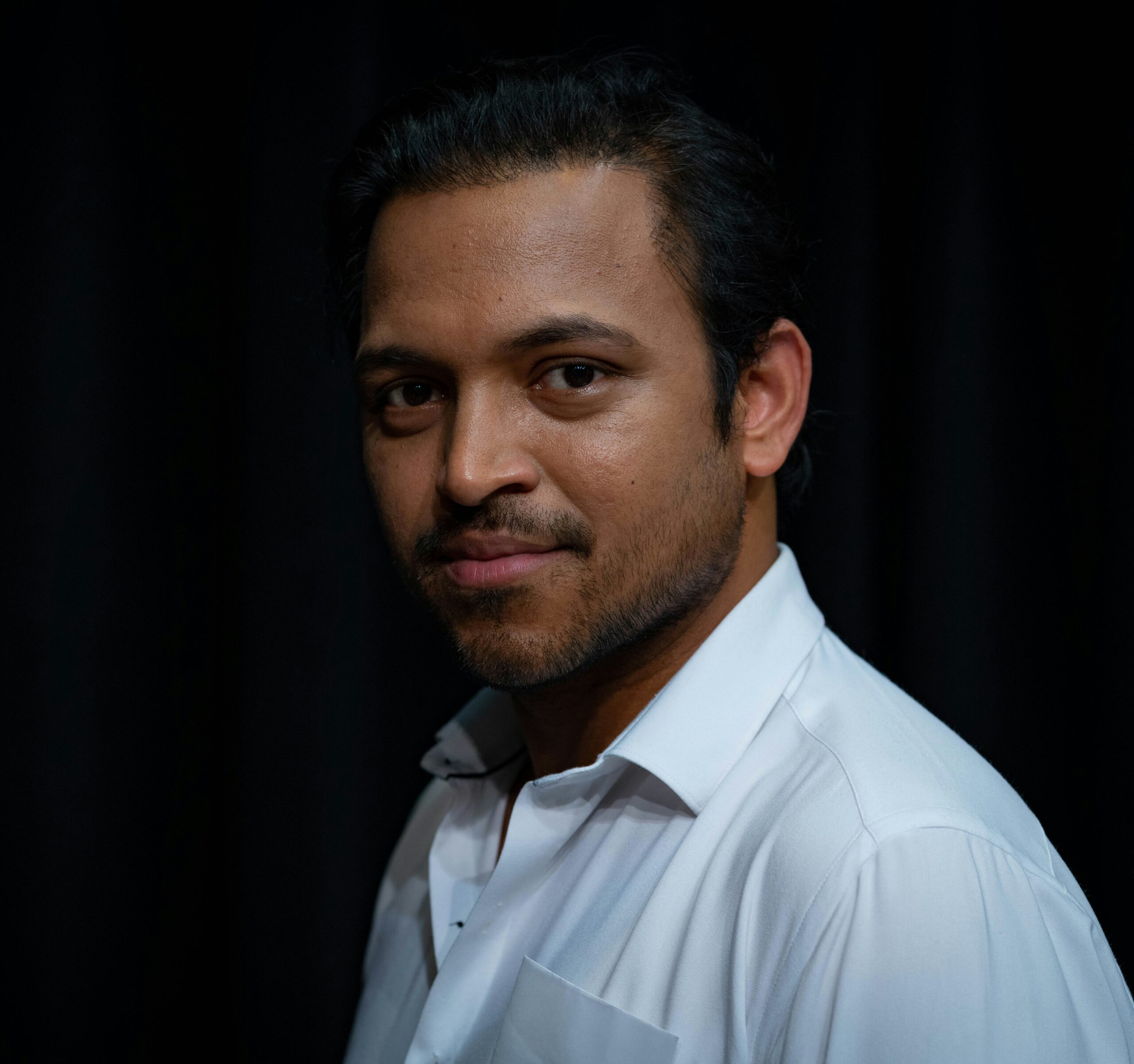 Guru is from City of Dreams aka Mumbai. Being an actor and poet, he was closely associated with Prithvi Theatre and a few theatre groups in Mumbai. He was part of various plays, nukkad nataks, short-films, poetry sessions and theatre festivals. Since his Canadian stage debut in 2018, as an actor he has been part of various plays in Greater Toronto Area and being one of the three directors at Mizaaj Arts, he is elated for his upcoming production at Fringe Festival.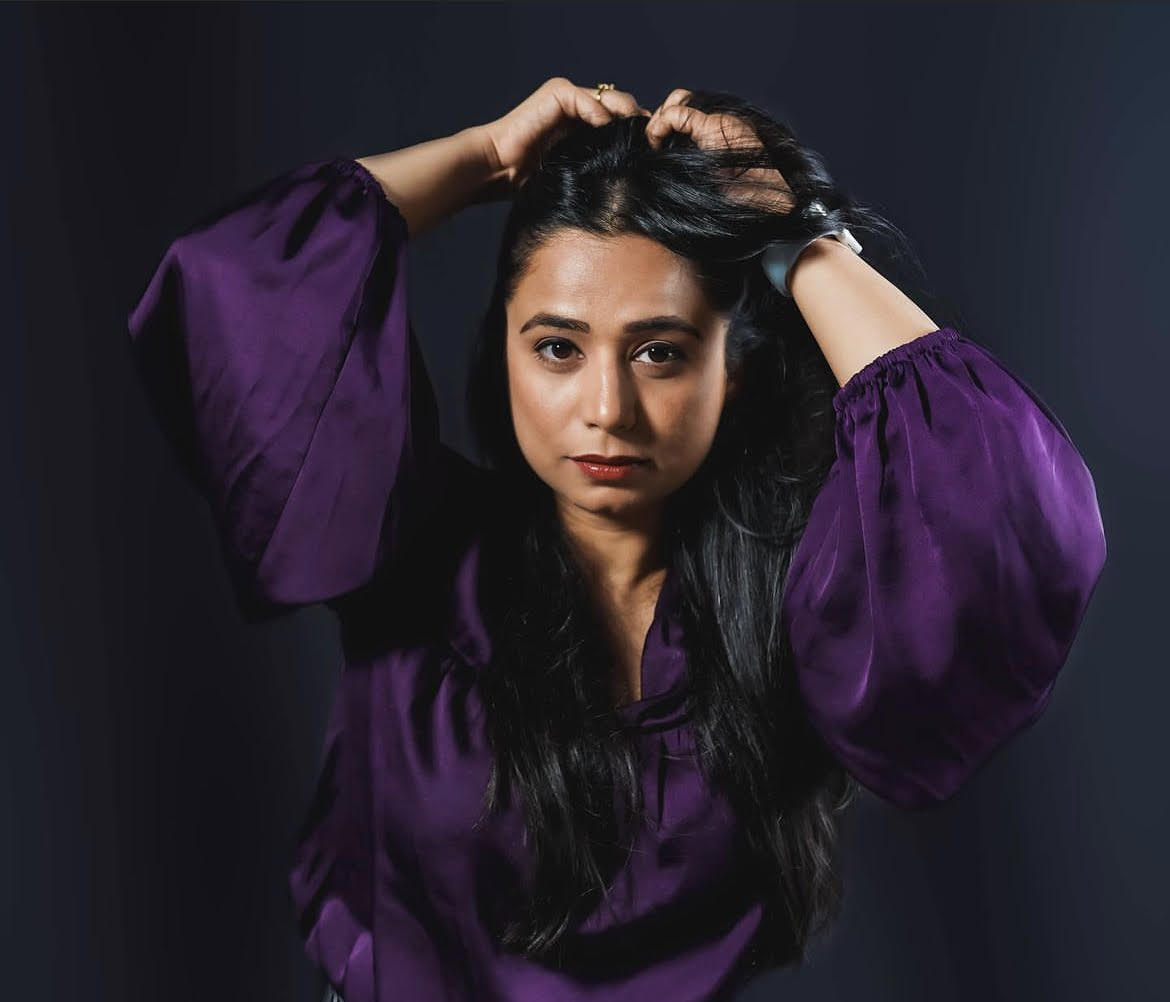 Megha Raina is the founder of Mizaaj Arts and aspires to bring all performing arts live on stage. She started her artistic journey through poetry at a young age and moved on to writing and acting in multiple films and theatrical productions across India and Canada in various languages.
She has won many dance competitions and choreographed for corporates in India. In her words, "She is an actor with a writer's heart and the body of a dancer."